Have you ever lived with someone that you just cannot stand but there is nothing you can do about it? I have and let me tell you, the trials and tribulations we go through are ridiculous. Who is going to buy toilet paper; who is going to get the dish soap; who is going to do this; who is going to do that? Uhhh, these questions just make me want to scream. Why am I one of the few that has to go through this?
I one day started reading blogs by Kristina entitled
The Confessions of a Black
College Girl. Kristina's blogs were perfect almost every blog she had I could relate to. What was it about her blogs that I connected with, how did she draw me in. The one that really stood out to me was titled "Girl Fight." Now for those that like to judge a book by its cover it is not about a time she gets into a physical fight with anyone. She merely explains some of the havoc and chaos she goes through with her current roommates.
In her blog she explains how she currently lives with her friend and her friend's boyfriend, who is like a "big brother" to her. Now in the beginning, everything was going well until one day both her friend and her boyfriend stopped talking to her for no apparent reason. She confronted them about it and she still received no answer, so she just blew it off. Then she had a really close friend that moved in with her and her roommates had a problem with it. They explained to her that if her friend was going to stay, she had to contribute to household items and drive her roommate, her boyfriend around wherever they wanted to go. Kristina let her friend know about the conversation she had with her roommates and told her not to even worry about it. This then led to Kristina's roommates not speaking to her. It got to the point where her roommate wouldn't even show her the electric bill and Kristina refused to pay until she could see the bill for herself. This is when Kristina declared that when the year 2010 starts she is packing up her things and leaving to start a new fresh life without the drama.
Since I have been living in the dorms, I have already been through one roommate. She not only had a problem with the people she was living with, but she just had problems of her own that we could not help her with. Now we have a new roommate "sigh", she is a peace of work.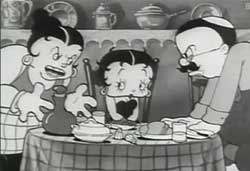 The current roommate that I have now.....is somewhat of a mini-moocher. Since she has been here she has not contributed to any household supplies. She explained to us that her financial status is not great at this time, which is understandable, but you are still expected to put in on household items we do not have it that great either but we still find a way.
I really give Kristina credit for being a good person. Even though, she goes through all this hostility with her roommates she still is able to keep her composure and go on about her merry way. If I were in her situation I would have blown everything out of proportion and made the situation worse than what it already is.
I have a problem when confronting someone about a issue, sometimes. I am usually the type to just look past something and hope it doesn't happen again. Which is very bad because it does nothing but build up hostility. So when I finally do confront someone I release all the anger I had built up which is not fair to the person I am speaking to.
I also like how she did not let them dictate her. Kristina strikes me to be a strong person with a mind of her own. When her roommates put their two cents in about Kristina letting her other friend move in, Kristina stood strong, listened to what they had to say, and then just casually blew them off without causing more problems then what there already were. I don't understand why her roommates had this sense of feeling like they could direct her when she could easily leave them in a bind by moving out. If she decided to move out then they would have more bills to pay with no help from anyone.
My roommate told me after she meet me I had this strong ora about me that said don't mess with me. There have been a few times when my roommates have tested me but I quickly and respectfully let them know I am not the one. Since we all have a fixed charge that we have to pay for to live in the dorms, we only have to worry about household items. I let my roommates know that its nice if the help buy things but if they choose not to then thats on them because regardless I am still going to have the things I need.
I do respect that Kristina was able to understand that living with her friend and her boyfriend was a huge mistake. She has every right to take charge and let them know they need her more than she needs them. If they really didn't need a helping hand then they wouldn't have agreed to all move in together.
I am proud Kristina is an independent black woman. I say this because I am one. For many years I have always had to provide for myself without the help of others. But now that I look back on my life, I am proud of the things I had to go through. If I didn't who knows where I would be today